Podcasting is exploding, and with it, more events and conferences that feature your favorite podcasters, a place to meet and network with other podcasters, and a place to learn. We've put together a list of the top podcasting conferences and events so you can easily find one to attend.
They will be in chronological order and we'll try to include upcoming dates and locations whenever possible. Let me know in the comments if any are missing!


Special Podcast Movement 2019 Discount: Use Code INSIGHTS
Podcast Movement is the premier podcast-only conference "for podcasters, by podcasters". There are tons of amazing speakers, breakout sessions, and networking opportunities.
It'll be in Orlando from Aug 13-16, 2019 this year.
Get your ticket now before prices go up
Be sure to use promo code INSIGHTS for $30 off!
P.S. Let me know you registered and let's chat – I'd love to connect in person!
Confirmed dates are listed. You can check out the 2018 dates at the bottom of this post to get a general idea of when the conferences will take place. Unknown dates say 2019.
2019 Podcast Conferences
Brooklyn Podcast Festival
bkpodfest.com • January 10-13, 2019 • Brooklyn, New York
Happening early 2019 instead of late 2018.
PodCon
podcon.com • January 19-20, 2019 • Seattle, WA

They moved the date to early 2019 instead of late 2018.
Another brand new podcast conference launching at the end of 2017. They picked a month and city that didn't already have anything going on – smart!
PodCon raised $243,746 on IndieGoGo recently to make this event awesome. Take a look at the video they did for the fundraiser:
They are doing live recordings from some of the top podcasts in all different genres, workshops, discussions, and more.
Australian Podcast Awards
australianpodcastawards.com • February 18, 2019 • Sydney, Australia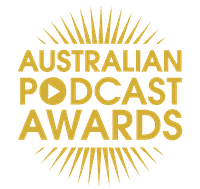 The Australian Podcast Awards is an annual celebration of the quality and breadth of Australian podcast content.
Entrees are self-nominated, and over 20 categories are judged by a panel of experts, with 2 categories decided by popular vote. Entries come from independent podcasters, as well as some of the most iconic media brands in the country, and all production backgrounds in between.
Entries close on February 14, 2019, and anyone with an interest in podcasting is encouraged to attend the event on February 18 at the 500-seat Everest Theatre at Sydney's Seymour Centre.
Podfest Multimedia Expo
podfestexpo.com • March 7-9, 2019 • Orlando, Florida
Podfest is a big event with tons of big names. It includes multiple tracks:
Creation & Launch
Technology & Innovation
Audience Growth
Monetization & Marketing
YouTube & Video
Networking & Social
Learn more about Podfest here – and don't forget to use the code INSIGHTS when you get your ticket for 15% off!
Adelaide Podcast Festival
adelaidepodcastfestival.com.au • 2019 • Adelaide, Australia
The Adelaide Podcast Festival is your chance to hear Australian podcasts recorded live.
Comes from the Auscast Network.
RAIN Podcast Business Summit
rainnews.com/podcast-business-summit • March 5, 2019 • New York City, New York
RAIN has the CEO of NPR and other high profile executives for their new show that is "bringing together buyers from advertising agencies, brand marketers, leading podcast networks, show hosts and producers, data experts, and technology companies".
NYCPodFest
nycpodfest.com • 2019 • New York City, New York
See some of your favorite podcasts record live!
PodX
podx.com • May 31 – June 1, 2019 • Nashville, Tennessee

PodX brings together your favorite networks, podcasters, and podcasts, from true crime and politics to pop culture and storytelling, all in one incredible weekend.
Audiocraft
audiocraft.com • June 1, 2019 • Sydney, Australia

High-quality Australian podcast conference with awesome sponsors and guests.
PodSummit
podsummit.com • June 22, 2019 • Calgary, Alberta, Canada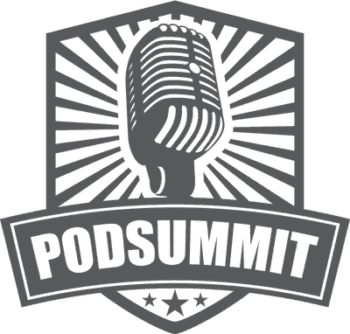 Podsummit III will be in Calgary, Alberta. Tickets are $150 until June 14.
Check out their feature on the Global News TV network:
British Podcast Awards
britishpodcastawards.com • 2019 • London, United Kingdom
Watch your favorite UK podcasts get crowned live.
GimletFest
gimletfest.com • 2019 • Brooklyn, New York

From the site:
GimletFest is the best of Gimlet Media brought to life in a two-day festival.
You'll get a chance to hear and meet your favorite Gimlet Media podcasts live – check it out!
They also have a really cool event website, might be worth taking a look at.
Philadelphia Podcast Festival
phillypodfest.com • 2019 • Philadelphia, Pennsylvania

Their website says it best:
Since 2013, The Philadelphia Podcast Festival has sought to entertain and educate using the digital medium of podcasting. From June 22-July 1, 2018, more than 40 live podcast recordings will be happening at six venues throughout Philadelphia.
Podcast Movement
podcastmovement.com • August 13-16, 2019 • Orlando, Florida

Podcast Movement is one of, if not the largest podcast conference.
It boasts over 2,000 attendees and speakers, over 80 sessions, and always has an awesome lineup of speakers and sponsors.
I like that the location changes from year-to-year too.
Podcast Movement Coupon Code: Use promo code INSIGHTS for $30 off any ticket. This is a special offer just for readers of Podcast Insights – please say thanks to the PM team when you see them!
Mid-Atlantic Podcast Conference
podcastmidatlantic.com • September 6-8, 2019 • Swedesboro, New Jersey
This is an educational podcast conference that takes place in the Philadelphia and New Jersey area. If you're nearby, definitely take a look. If you're farther away, take a look as well – they have attendees from all over the US (and the world). They also have an impressive lineup of speakers and sponsors. Great value!
London Podcast Festival
kingsplace.co.uk/london-podcast-festival • September 12-16, 2018 • London, United Kingdom
2018 will be the 3rd annual London Podcast Festival.
Edtech Podcast Festival
theedtechpodcast.com/festival • September 22, 2018 • London, United Kingdom
International Podcast Day
internationalpodcastday.com • September 30, 2019 • Worldwide

International Podcast Day sees tons local, national, and global events. Check out the site for more info.
Third Coast International Audio Festival
thirdcoastfestival.org • 2019 • Chicago, Illinois
"Third Coast International Audio Festival (TCIAF) curates sound-rich audio stories from around the world".
OzPod
http://www.abc.net.au • 2019 • Sydney, Australia
2nd annual OzPod conference.
We Are Podcast
wearepodcast.com • November 7-9, 2019 • Brisbane, Australia

This is the 4th annual We Are Podcast and it's the first podcast to launch in the southern hemisphere. The lineup of speakers is awesome and you will get a ton of a value by going!
Check out this video:
DCPodFest
dcpodfest.com • 2019 • Arlington, VA
The DCPodFest takes place at Spaces The Artisphere in Arlington, Virginia for 2018 and focuses on "business, creativity, and influence of podcasting".
Werk It
werkitfestival.com • 2019 • New York City, New York
They moved from the west coast to the east coast this year.
Werk It is an all-women podcast festival. There are "workshops, demonstrations, mentoring sessions and NSFW conversations about working in audio and digital media".
Check out the 2017 promo video:
Chicago Podcast Festival
chicagopodcastfestival.org • 2019 • Chicago, Illinois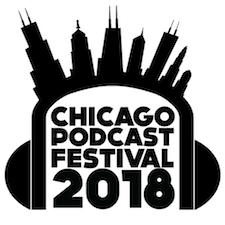 You can get in touch and sign up for updates on their 2018 festival page.